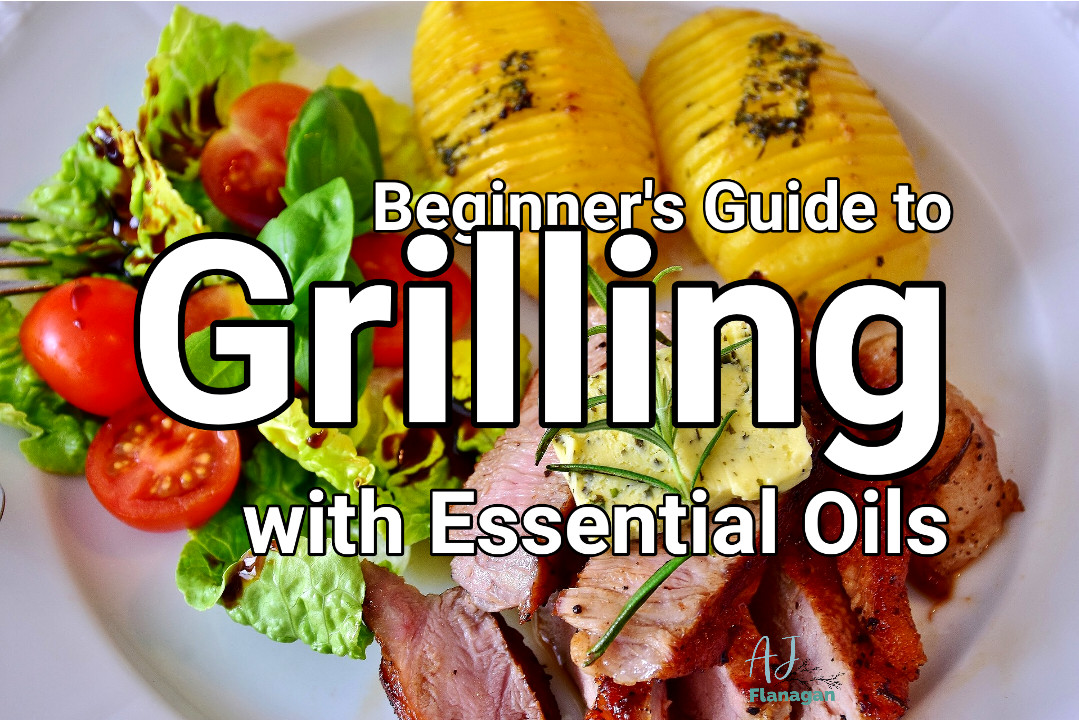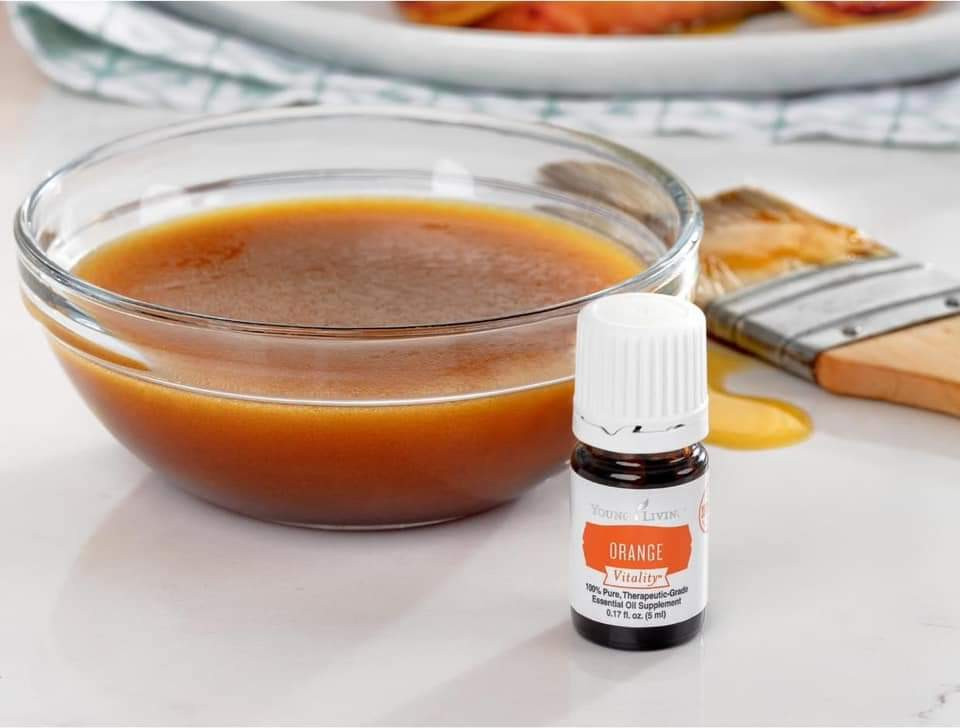 Grilling is a fun outdoor activity that many families enjoy. What if we told you that you could add essential oils to your grilling recipes to enhance the flavors and aroma? In this beginner's guide, we will show you how to use Young Living's Vitality line of essential oils safely and effectively for cooking.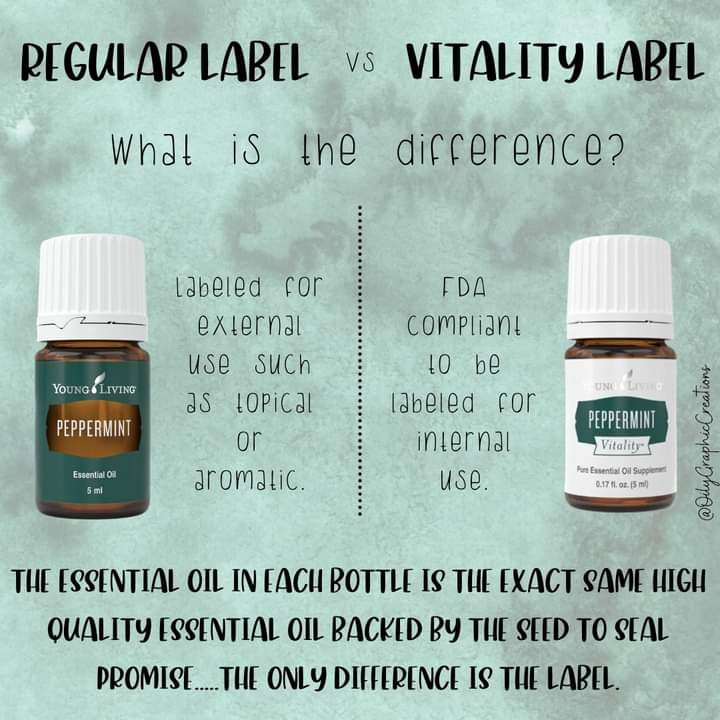 1. Use Only Young Living's Vitality Line of Essential Oils
Before grilling with essential oils, it is crucial to understand that not all essential oils are safe for consumption. I recommend using
Young Living's Vitality line
of essential oils, which are specially produced for ingestion. Other brands of essential oils may not be safe for ingestion and could be harmful if added to food.
2. Dilute Your Essential Oil with a Carrier Oil
Young Living's Vitality line of essential oils is potent and pure, so it is necessary to dilute it with a carrier oil like olive oil before adding it to your recipe. This will ensure even dispersion of the oil and bring out the best flavor in your grilling recipe.
3. Start with a Small Amount
Always begin with a tiny amount of essential oil when grilling. You can always add more as needed - just remember that a little bit goes a long way because these Vitality oils are pure and concentrated. Bonus: that little bottle is going to last a long time and add its flavor to many, many of your favorite recipes!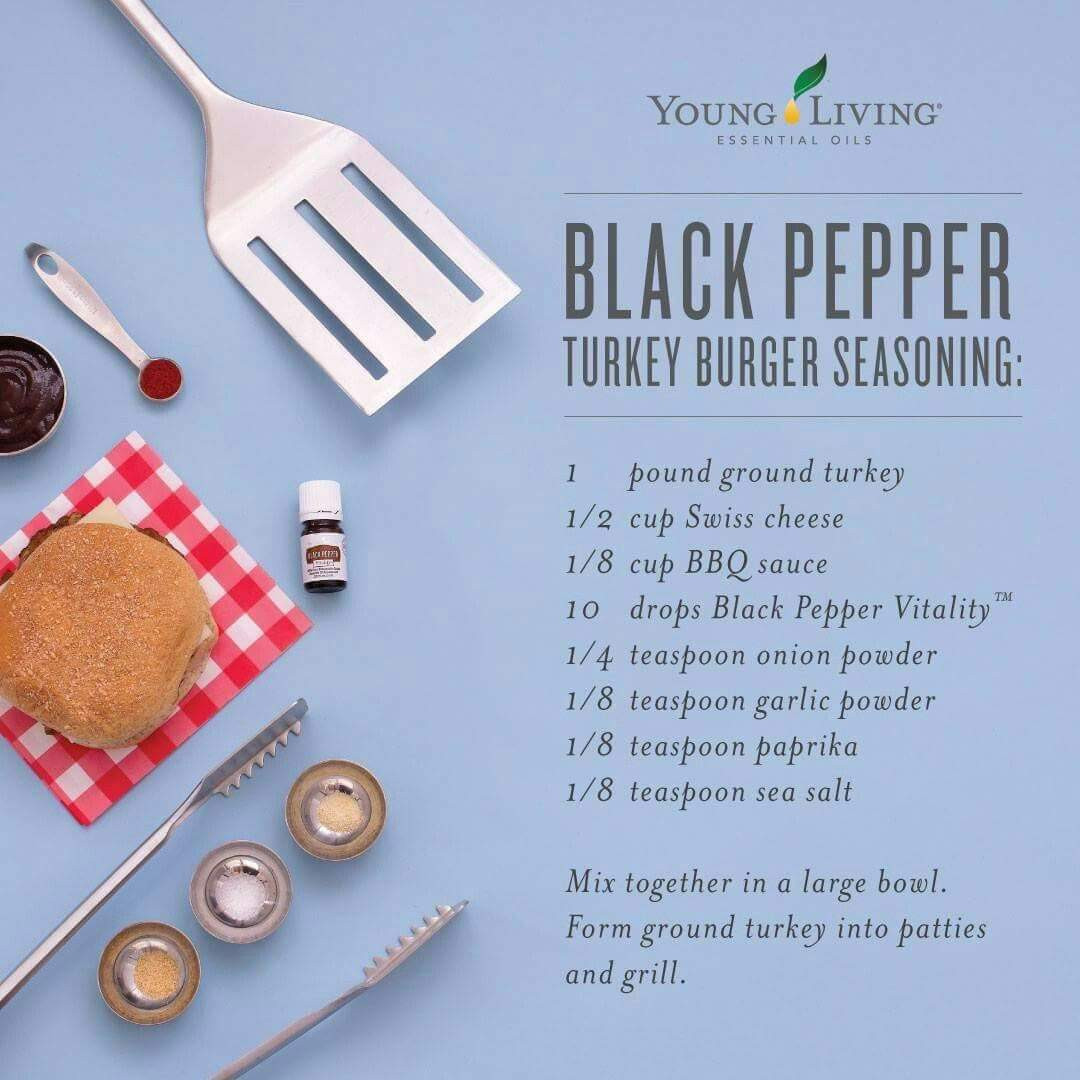 4. Use Glass or Stainless-Steel Containers and Utensils
Plastic can react with essential oils, so it is best to use stainless steel or glass bowls and utensils. At a time when we're finding so many plastics in our oceans, landfills, and even our bodies in the form of
microplastics
, avoiding plastics in the kitchen is becoming even more important.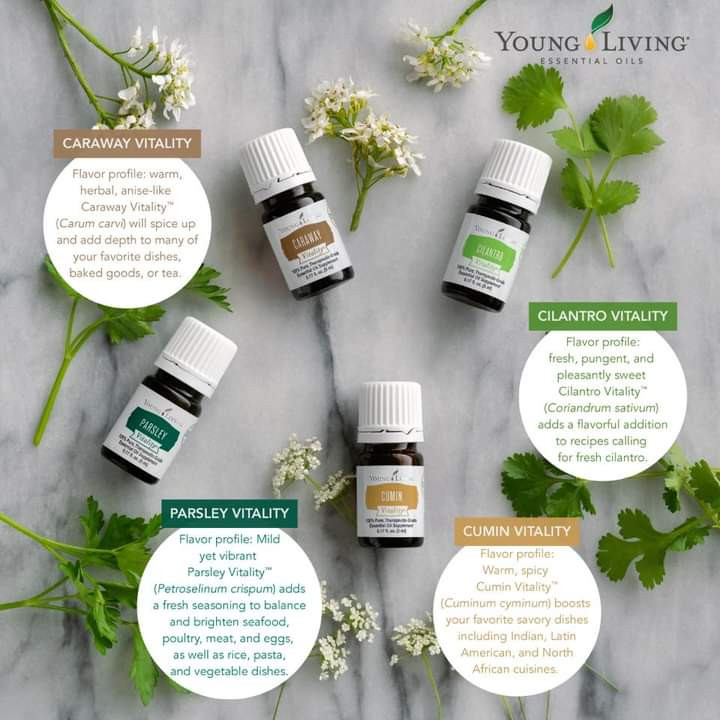 5. Choose the Right Oils for Your Recipe
Not all essential oils are created equal when it comes to flavor. Select essential oils with flavors that complement your recipe. For example, cedarwood essential oil is perfect for grilled salmon, while lemon essential oil adds zest to chicken recipes.
6. Marinate Your Meat with Essential Oils
Infuse your meat with essential oils and carrier oil by marinating it overnight or for a few hours before grilling. This will allow the flavors to soak into the meat. Remember to use a glass or stainless steel container and to be mindful of food safety measures and temperature of your food prior to cooking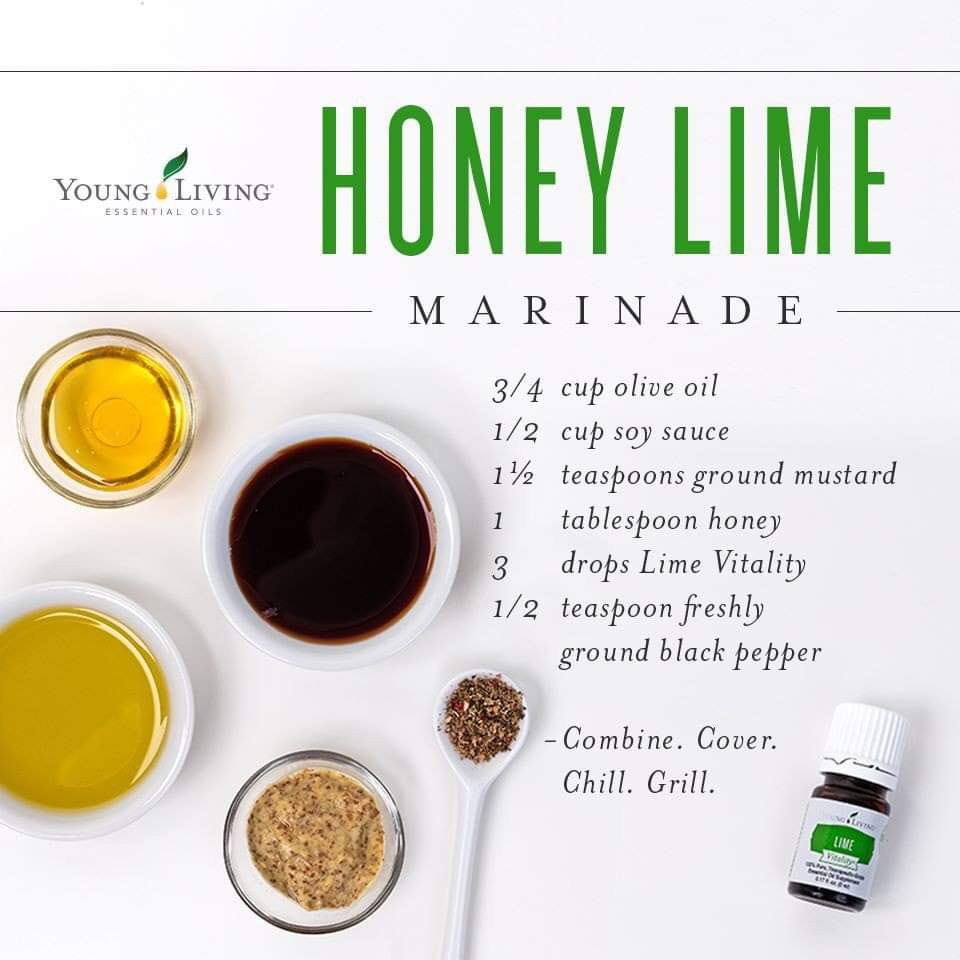 Here are a couple more essential oil recipes for grilling that you can try:
- Rosemary potatoes:
Mix 1-2 drops of
Rosemary Vitality essential oil
with 1/4 cup of olive oil, 1 teaspoon of salt, and 1/2 teaspoon of black pepper. Toss the potatoes in the mixture and grill until tender.
- Lemon chicken skewers:
Mix 2 drops of
Lemon Vitality essential oil
with 2 tablespoons of olive oil, 1 tablespoon of honey, and 1 teaspoon of paprika. Thread the chicken onto skewers and brush with the marinade. Grill until cooked through.
Grilling with essential oils is a fun and healthy way to add flavor and aroma to your recipes. Follow the safety precautions listed above, and use Young Living's Vitality line of essential oils to take your grilling experience to the next level. Give it a try and enjoy the delicious flavors in your favorite grilling recipes!
Young Living offers an fantastic kit that is absolutely PERFECT for you right now! The
Vitality Culinary Kit
is a must-have for grilling enthusiasts who want to take their culinary adventures to the next level. This comprehensive kit contains five of Young Living's most popular culinary essential oils from their Vitality line, including Thyme, Rosemary, Oregano, Lemon, and Peppermint. Not only do these oils add a unique and delicious flavor to your grilled dishes, but they also offer a range of health benefits. For instance, oregano oil is known for its immune-boosting properties, while peppermint oil can promote healthy digestion. With the Young Living Vitality Culinary Kit, you can transform simple grilling recipes into mouth-watering and nutritious meals that will delight your taste buds. Moreover, these essential oils are 100% pure, meaning they are free from any harmful additives or chemicals.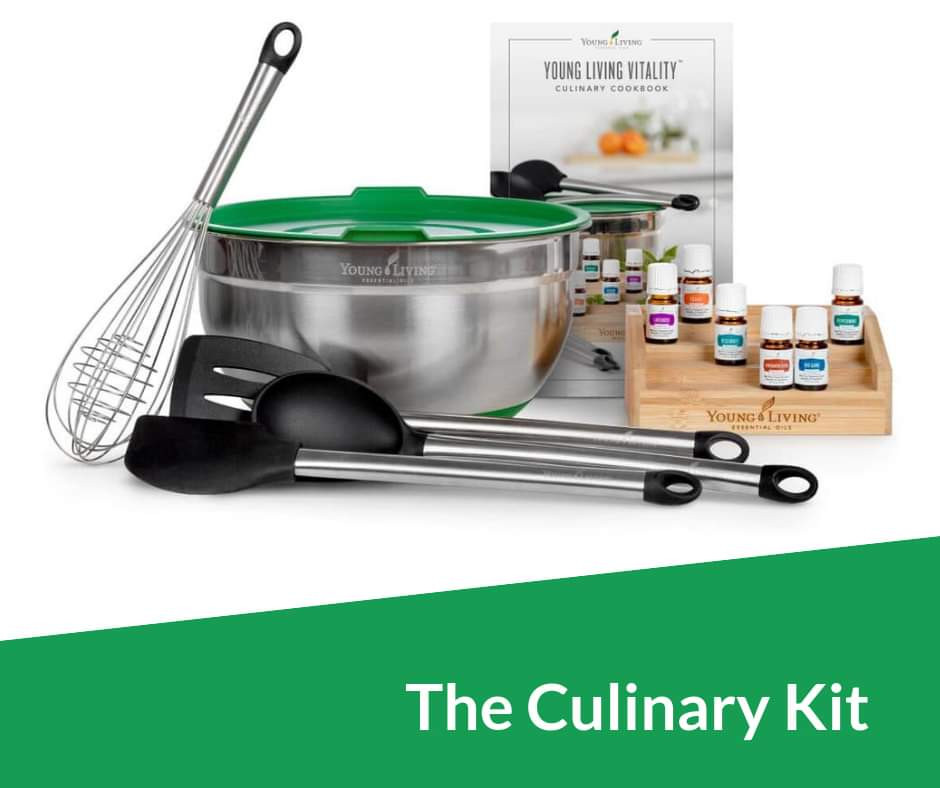 You also get:
• Stainless steel mixing bowl with silicone lid
• Four stainless steel and silicone utensils (whisk, spatula, scraper, serving spoon)
• Vitality Culinary Cookbook
• Bamboo oil rack
So whether you are a beginner or an experienced grilling pro, the
Vitality Culinary Kit
is the perfect addition to your collection.