May 24, 2023 05:13 PM Central
AJ Flanagan
carrier oil, cooking with essential oils, cost-effectiveness, essential oils, flavors, high-quality, high-quality oils, natural solution, recipes, storage, vitality line, Young Living
Are you ready to take your cooking game to the next level? Young Living's Vitality line of essential oils is the perfect addition to your kitchen! Not only do they add a unique depth of flavor to your favorite dishes, but they also have a variety of health benefits that can help support your overall wellness. When cooking with essential oils, it's important to choose high-quality oils that are safe for ingestion, like Young Living's Vitality line. Start small, use a carrier oil, choose recipes carefully, experiment with different flavors, and store oils properly.
To get started with cooking with essential oils, try some of these simple and delicious recipes using Young Living's Vitality line of essential oils. From a refreshing citrus vinaigrette salad dressing to a cozy peppermint hot chocolate, you're sure to find something to love. And for the ultimate cooking experience, don't forget to grab the Vitality Culinary Kit, complete with five popular culinary essential oils, a cookbook, and kitchen tools.
So what are you waiting for? Let's get cooking with Young Living's Vitality line of essential oils!
Read more...
May 21, 2023 07:16 PM Central
AJ Flanagan
attract natural pollinators, bees, beneficial insects, butterflies, calming outdoor environment, carrier oils, common gardening needs, cooling effect, essential oils, eucalyptus oil, fresh produce, gardening, high-quality, irritation, lavender oil, lemon oil, Natural solutions, pest control, plant growth, plant-based, pure, repel pests, soil health, therapeutic-grade, Thieves Fruit and Veggie Soak, thyme oil, Young Living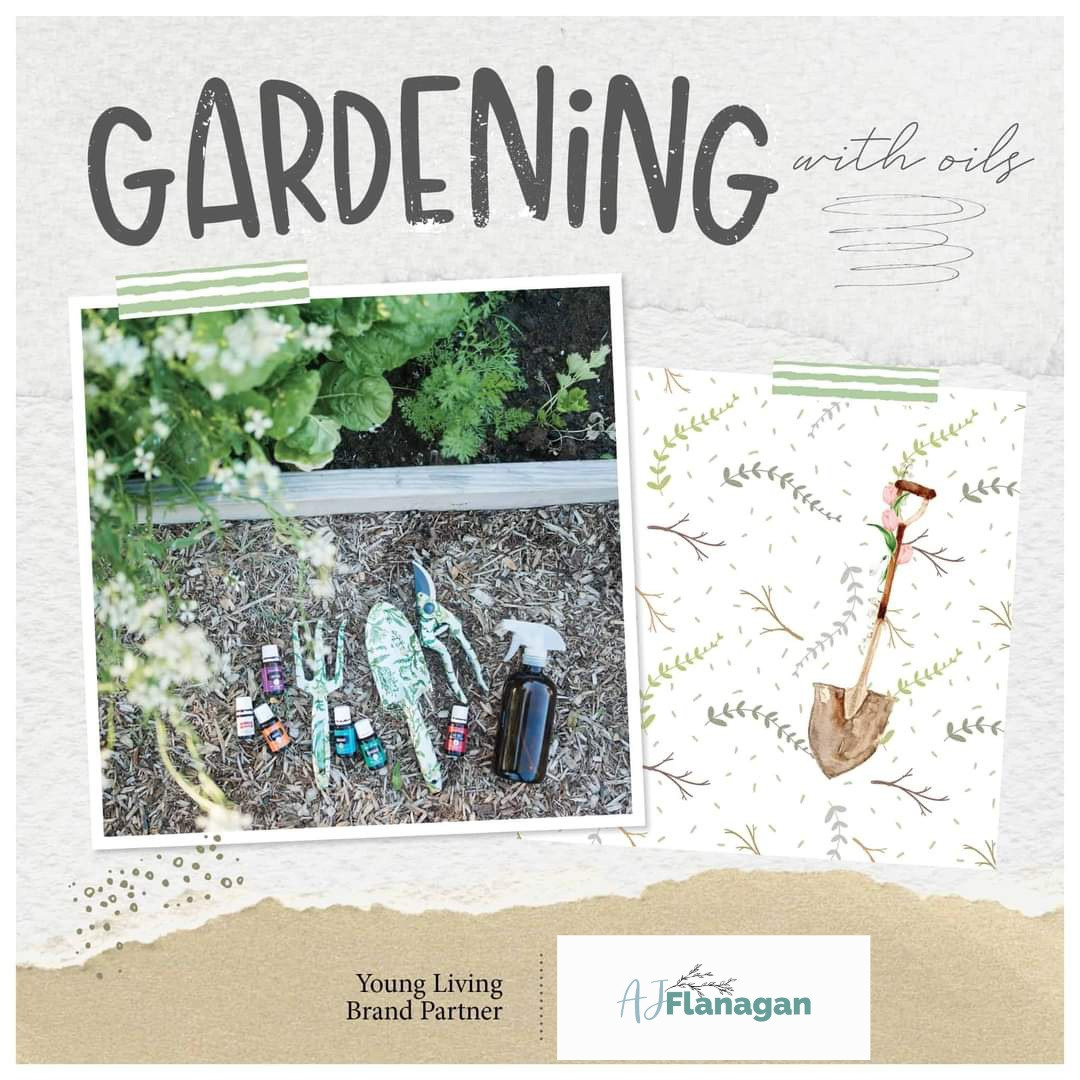 Are you interested in incorporating natural solutions into your gardening routine? Using essential oils can be a great option! Not only are essential oils plant-based and natural, but they can also provide powerful benefits for your garden. Young Living offers pure, therapeutic-grade essential oils that are perfect for gardening. Peppermint oil can help repel pests, lavender can promote plant growth and relaxation, lemon oil can refresh and purify your space, and eucalyptus can repel insects and provide a fresh scent. You can also attract natural pollinators to your garden using essential oils like lavender, rosemary, and orange. And for cleaning your produce, try Young Living's Thieves Fruit and Veggie Soak - it's an excellent choice for keeping your fresh produce clean and your garden healthy!
Read more...